Front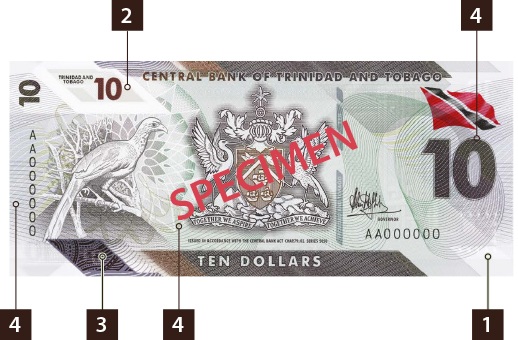 Reverse
Key Security Features
1. Run your fingers over the bottom corner of the note to feel the "C" shape.
2. A clear window that can be seen from the front of and back of the note.
3. The numeral 10 appearing in the dark brown coloured print.
4. If you look at the note under UV light you will see that some areas of the note glow.
5. If you look at the note under magnification, some areas that appear as plain print are in fact very small letters and numbers