Dr. Ralph Baney and Vera Baney
Remembrance
Exhibition and Talk
February 5th - March 7th, 2014
8:00 a.m. - 5:00 p.m.
Dr. Ralph Baney b. 1929 - d.2014; Vera Baney b. 1930 - d. 2008
Sculptor Dr. Ralph Baney and his wife, ceramist Vera Baney, were internationally renowned Trinidadian artists and teachers who made their home in Baltimore, USA.  The Central Bank, in collaboration with the National Museum and Art Gallery, this year curated an exhibition and hosted a discussion in celebration of the life and work of the Baneys.
The discussion was held on Thursday 13th February, 2014, and featured a panel of contemporary artists, including Hetty De Gannes, Jackie Hinkson and Dr. Derek Gay.  The moderator was Kenwyn Crichlow.
The Baney name is synonymous with sculpture and pottery, both in the local and international art world, and the Central Bank has for years been interested in expanding their collection on Baneys.  In 2012, the Bank acquired the painting Habour by Dr. Baney.  This early work shows the painter's versatility and range, and apart from being an extraordinary work of art, is a rare painting in a lifetime of sculpture for Dr. Ralph Baney.
Bird Pot - Vera Baney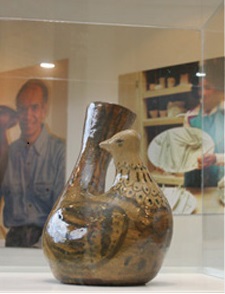 Evolution - Dr. Ralph Baney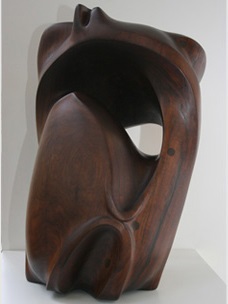 Panel Discussion